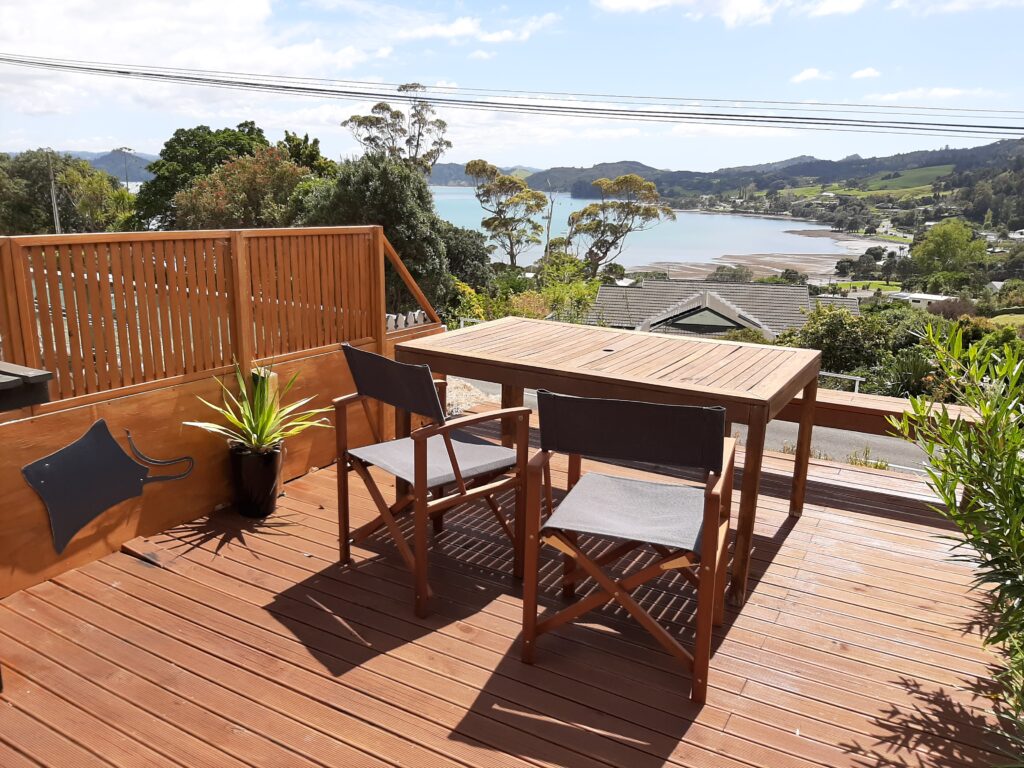 Manaia View is a self-contained 1 bedroom unit with an open plan lounge with beautiful sea views overlooking McLeod Bay in Whangarei Heads. A large deck equipped with a BBQ opens off the sunroom.

Sit back, relax and take in the fantastic sunsets with a cuppa or a glass of wine.
Going to the beach in summer was a core part of my childhood growing up in Northland. Times have changed and now 'a million dollar view' often comes with a million dollar price tag!

Because Manaia View is an authentic kiwi bach I am able to share with you a traditional beach experience.

The best bit is you don't have to travel on a gravel road anymore to get there!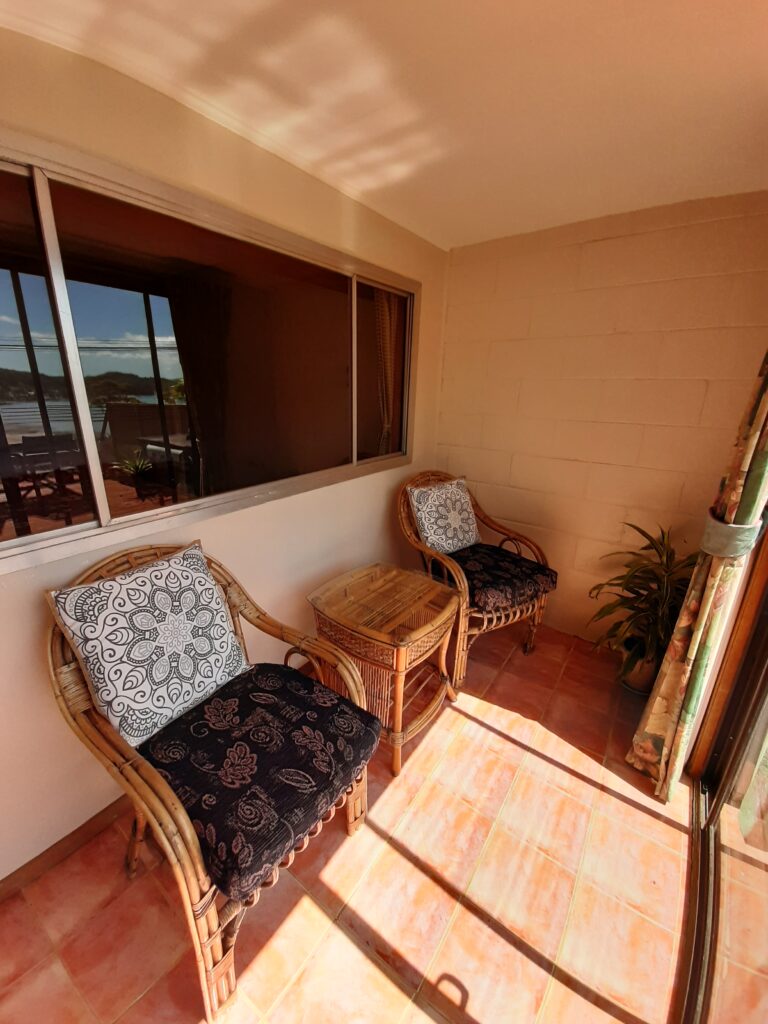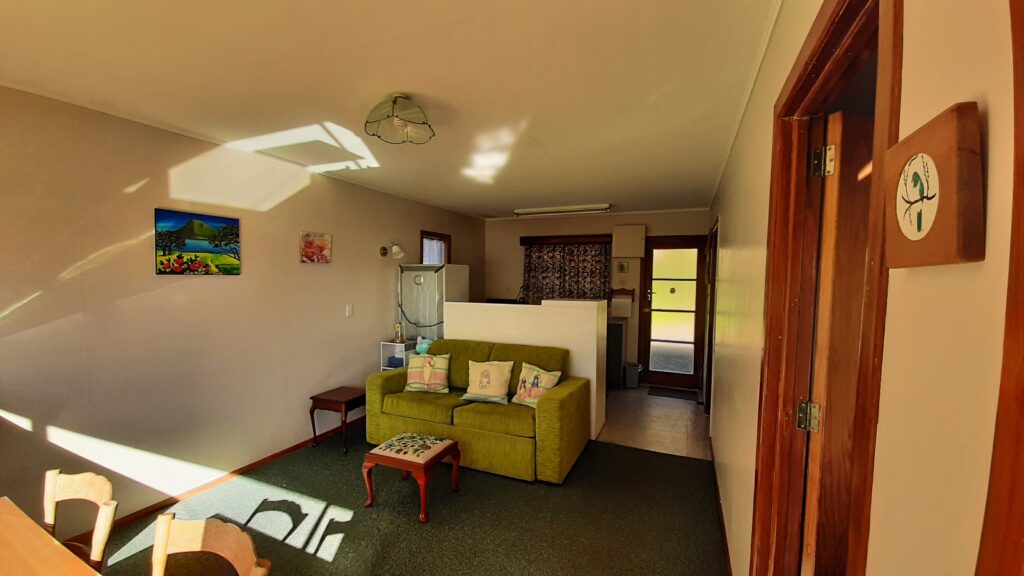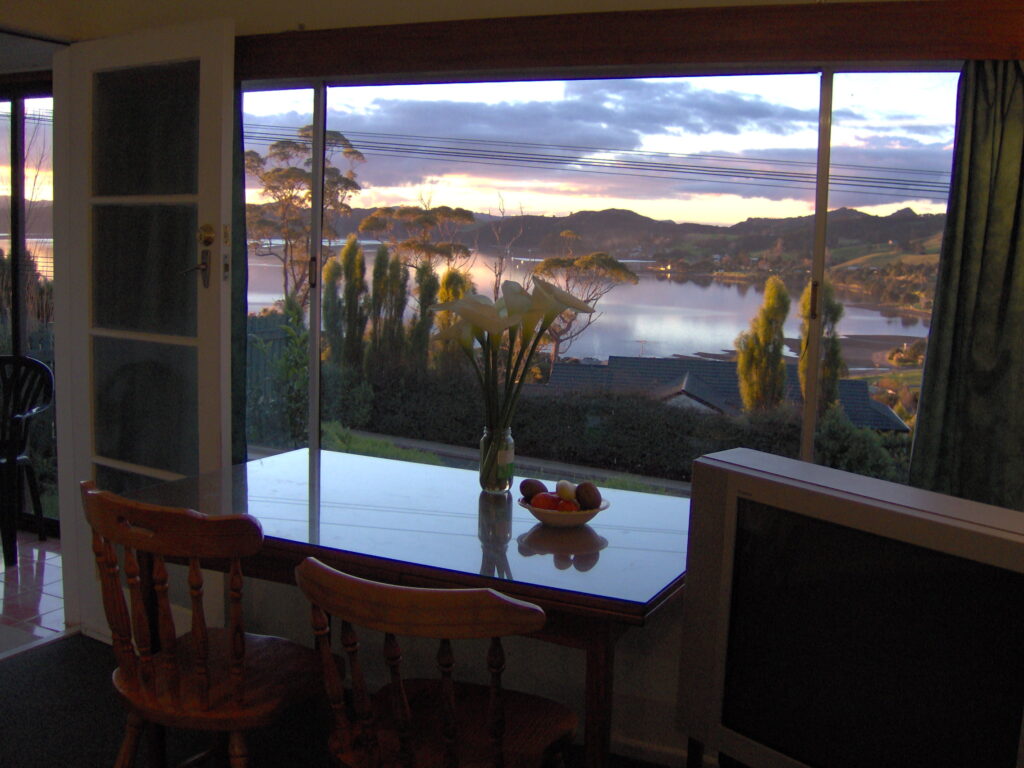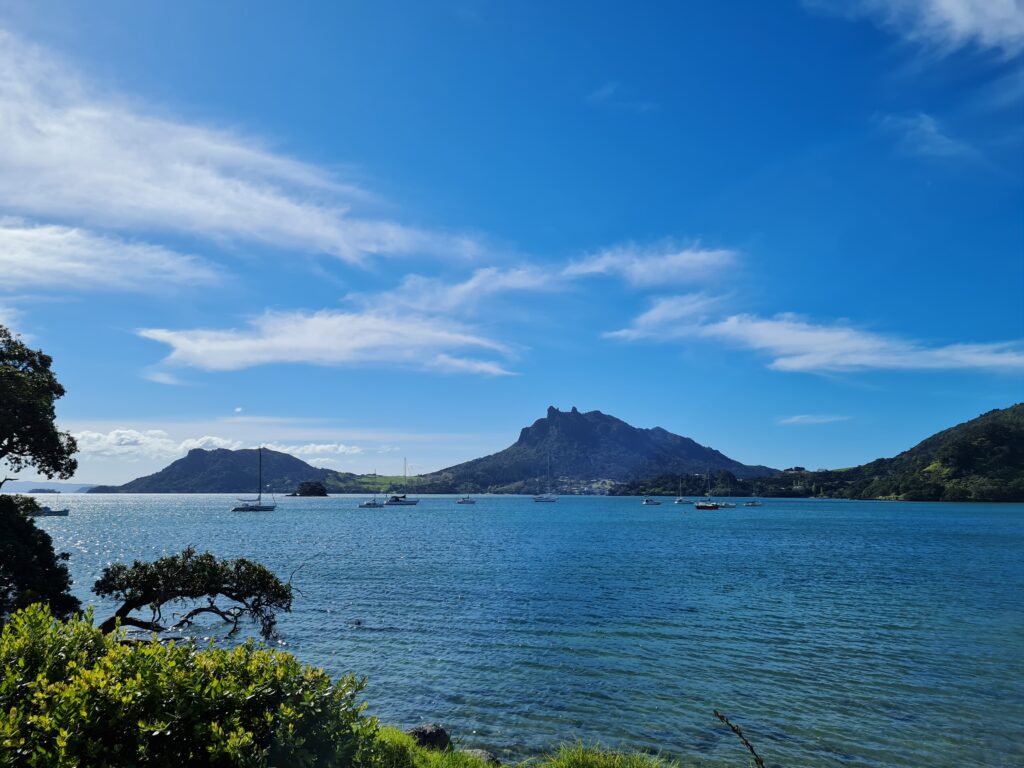 Safe and calm water in the bay, perfect for swimming, paddleboarding or kayaking.

Hear morepork calling at night from the bush behind.
You may even hear a kiwi…
NAVIGATE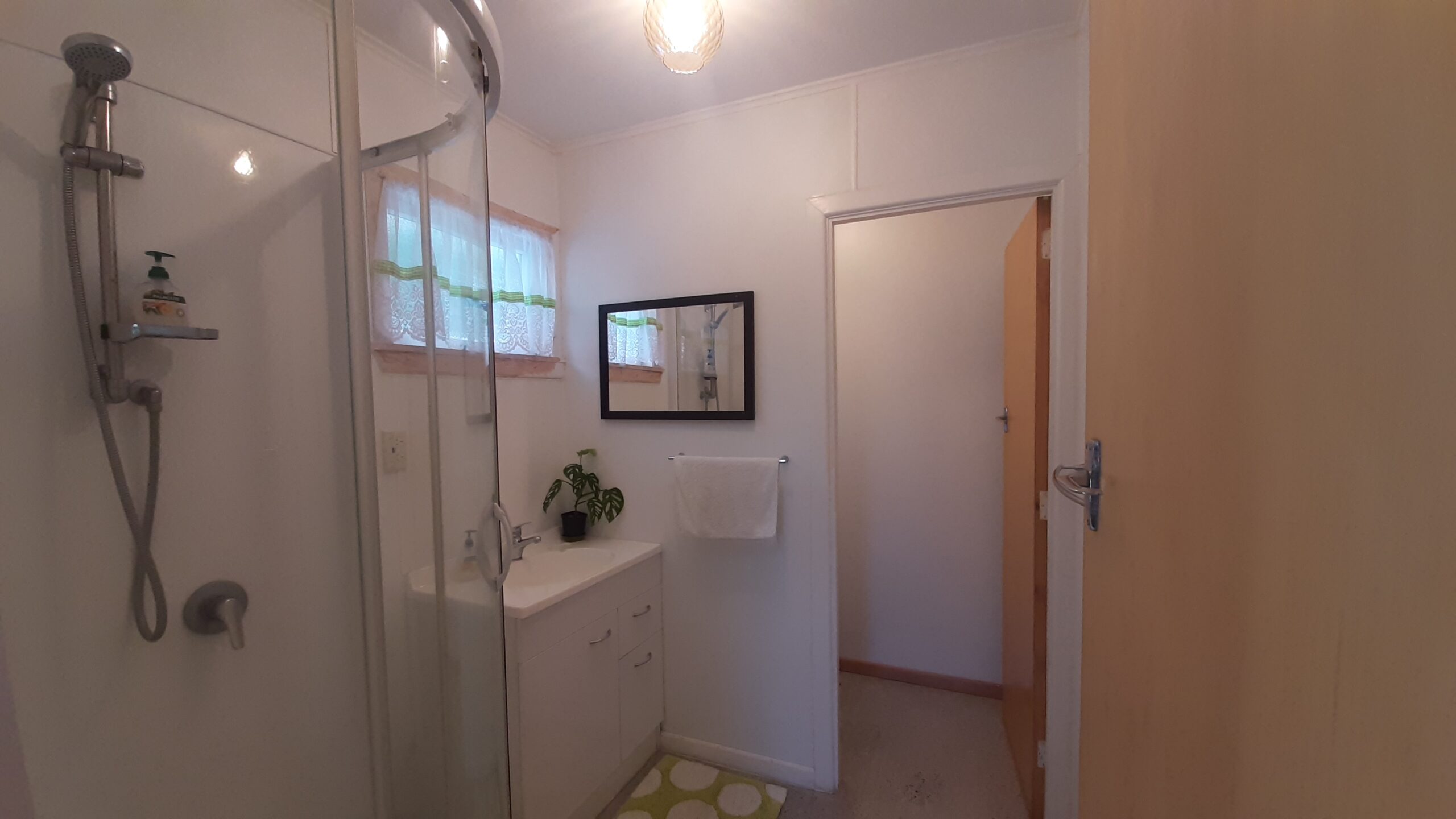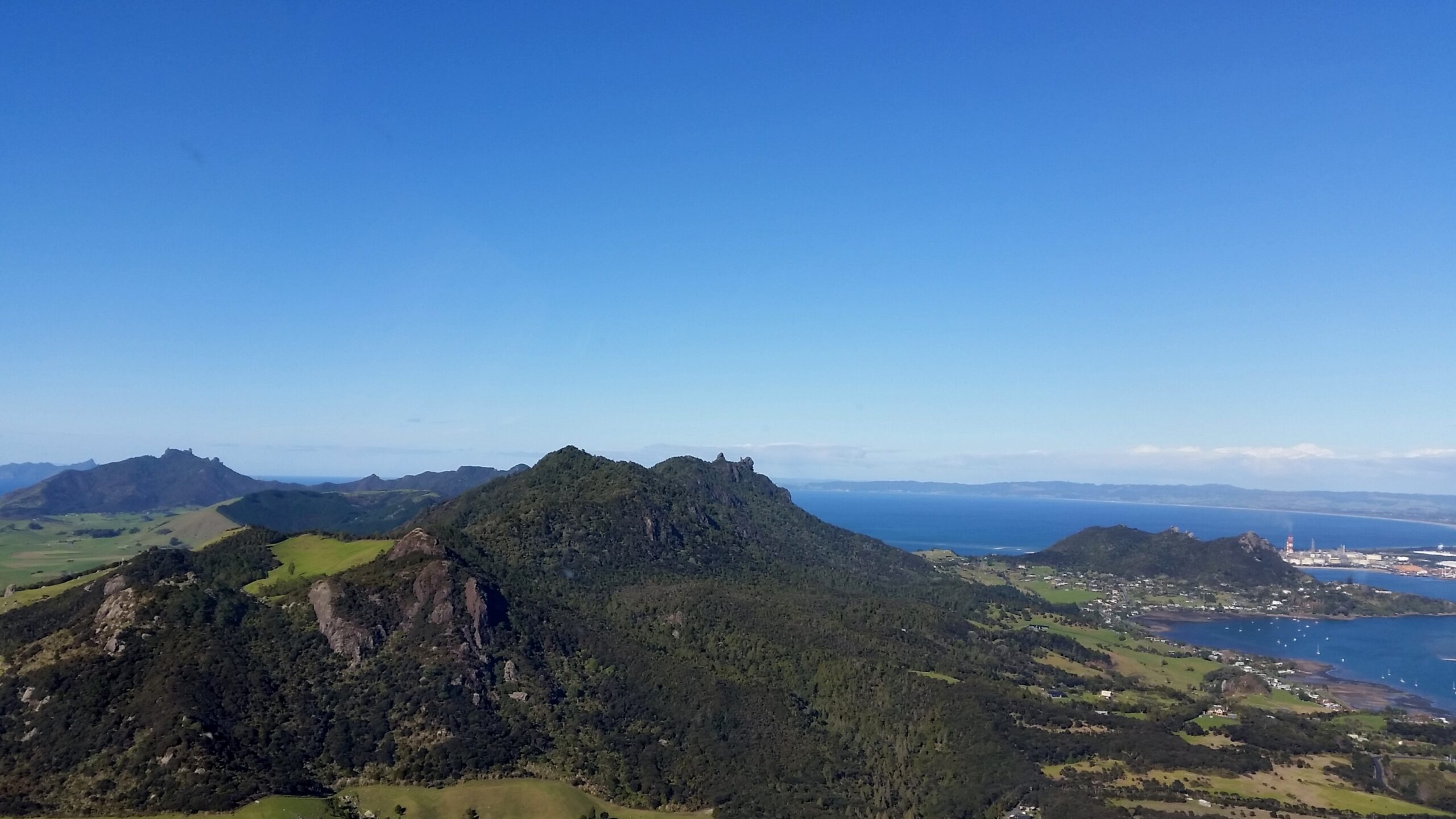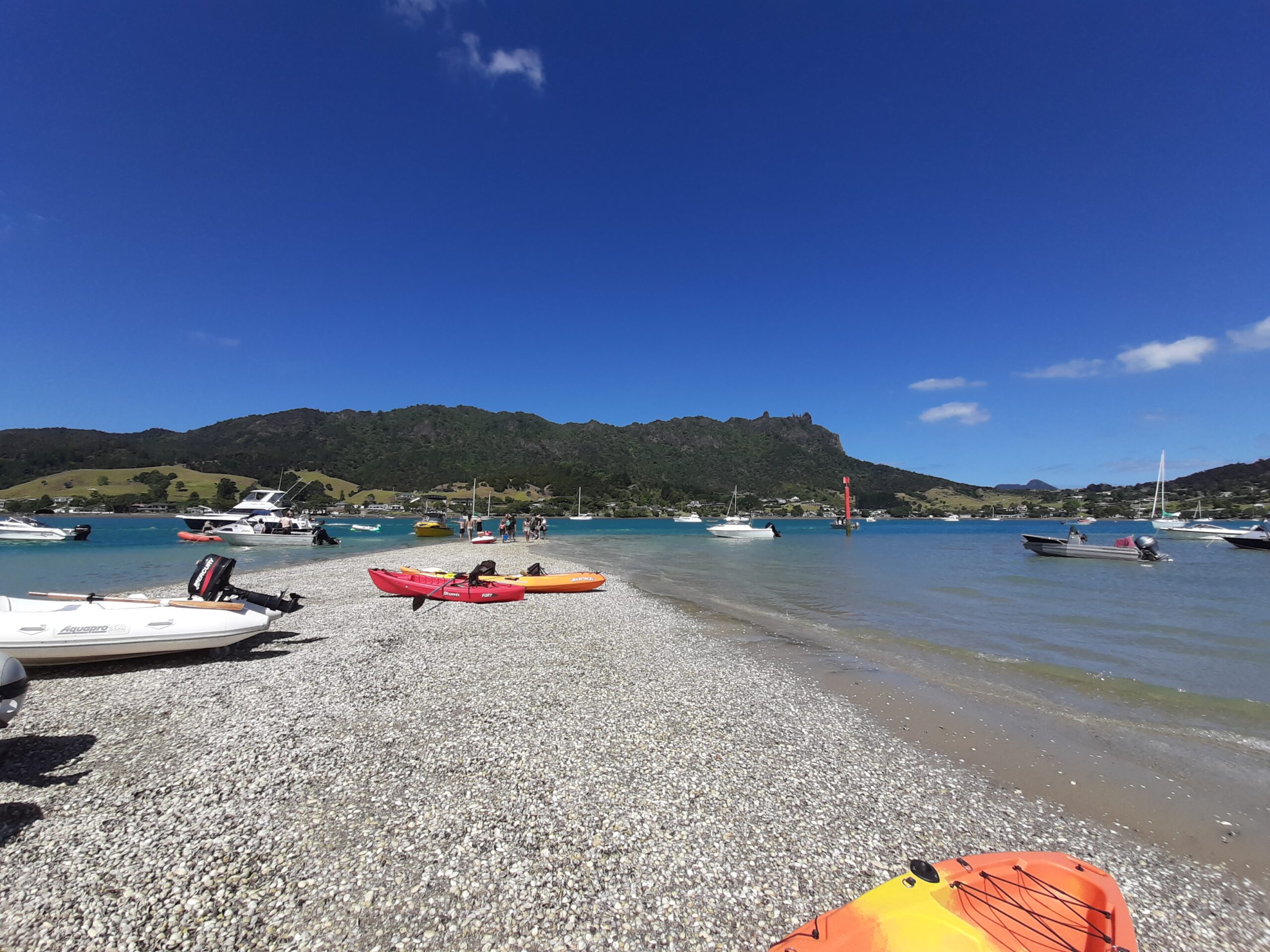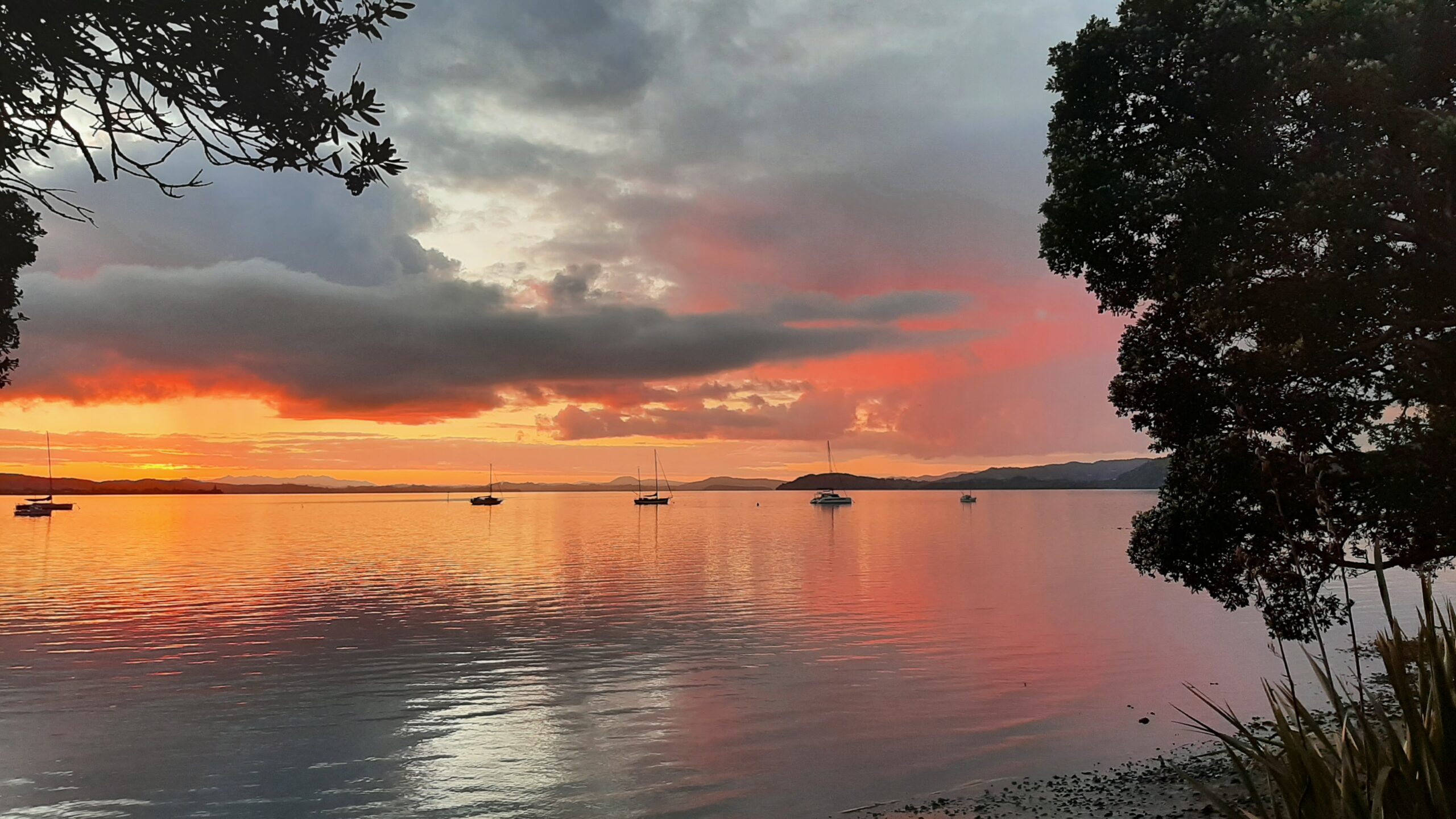 Want to stay?
BE OUR GUEST.